Easter 2020
Domestic violence – a two-word term that covers a multitude of offenses – is the often unspoken reason why so many women end up homeless and seeking safety at Siena Francis House.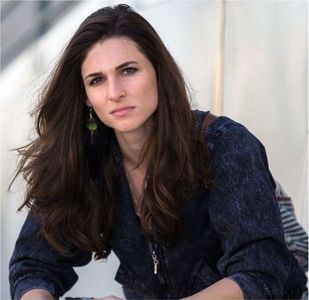 Walking into our women's emergency shelter a couple weeks ago, I met a very distraught young woman named Chloe.  She arrived at Siena Francis House late the previous night. Chloe seemed so frightened that she could hardly speak to me…or to anyone. Frankly, she barely made eye contact. Even so, Chloe's swollen cheek and bruised, blackened eyes spoke volumes.
Our staff learned that Chloe came to our emergency shelter because she was escaping the abuse of a boyfriend. Fleeing an abuser is a very common reason that so many women end up homeless. In fact, when checking into our emergency shelter for the first time, half of the women we serve report a history of domestic violence. We suspect that this may be underreported, due to the stigma of being a victim of domestic violence.
Eventually, Chloe shared more of the events that led her to Siena Francis House.
Chloe had been working for a housekeeping business, and started dating a friend of a friend. Six months into the relationship, the two got an apartment together, and Chloe was thinking about marriage.
Soon, however, Chloe realized that her boyfriend was attempting to control her life. He demanded to know her whereabouts at all times, and who she was spending time with, and why. He would become angry and verbally abusive, and was especially jealous if Chloe even spoke to another man.
Eventually, the guy started blaming Chloe for his own problems, often screaming at her at the top of his lungs… especially when he'd been drinking. Eventually, the emotional and verbal abuse turned physical.  At first, he would shake Chloe – sometimes violently – while drunk.
The evening that Chloe sought shelter at Siena Francis House, she was sitting with her boyfriend in the back seat of his car, while a friend of his drove. Chloe thought they were going to talk about their relationship and their future. The guy, though, had had a few beers and was jealously accusing Chloe of glancing romantically at another friend of his. Chloe told him that was absolutely not the case.
He didn't believe her, and began to slap Chloe repeatedly across the face. She attempted to open the car door to escape, but nothing happened when she pulled the lever. Her abuser had secretly enabled the "child locks" on the doors, imprisoning Chloe in the vehicle, unable to retreat from the assault. 
In his drunken rage, her abuser's forceful slaps turned into punches. Chloe was screaming, sobbing, begging for him to stop…and to let her go. He didn't.
After what seemed like forever, her abuser finally told his friend to pull over to the side of the road. His buddy unlocked the doors and Chloe tumbled out of the car as they took off. Her face was already swelling from the terrible beating she'd just received.
Chloe ended up calling the police and made a complaint against her abuser. She also knew that she was not ever going back to their apartment, but did not have another place to stay. As she was now just south of the downtown district, Chloe walked the mile or so in the dark to Siena Francis House, requesting refuge in our emergency shelter for women.
Our staff immediately took Chloe into our shelter and assured her that she would be safe.  During her time at Siena Francis House, Chloe has received important life-sustaining necessities – food, shelter, and clothing.  She also has the comfort of knowing that she's well cared for and secure while under our roof. We also helped Chloe file a protection order against her former boyfriend. Chloe has had multiple sessions with our staff therapists to help her deal with the trauma she's experienced, and our case managers are assisting her in finding housing out in the community.
I am so grateful to be part of an organization which exists to help people, like Chloe, in their time of great need, and I'm sure you are too. As our partner, you are helping Chloe and each of the more than 400 individuals staying at the Siena Francis House each night. Because of the generosity of so many kind and caring persons in our community, like you, we are able to provide our services to individuals experiencing homelessness. Your support makes a real difference to Siena Francis House, and especially to the people we serve.
Will you please make your Easter gift to Siena Francis House right now? Unfortunately, Chloe's story is not all that uncommon. Your donation will help care for Chloe and for so many other victims of domestic violence like her this Easter.
Will you please CLICK HERE and donate today? We truly need your help right now to provide food, shelter, clothing and refuge to the many hundreds of hungry and homeless persons who show up at our door daily.
I am so thankful to you for helping Siena Francis House provide these basic human services to the poor and homeless when they have nowhere else to turn. These services are only possible because of your generous financial support. Nearly all contributions to our organization come from compassionate members of our community, like you.
There is never a good time of year for people experiencing homelessness. While we wait for evidence of spring's arrival, our staff continues to faithfully serve the many hundreds of hungry people who seek food and shelter every day. In order to support our mission and the homeless services we offer, will please send your gift to Siena Francis House right away? I would be so grateful.
Thank you and God bless you. I wish you a very happy Easter!
Sincerely,
Linda Twomey
Executive Director
P.S. Please send your Easter gift today to help meet life's most critical needs – food, shelter, clean clothes and safety – for people like Chloe. With your support, our house is always open.
Gifts to Siena Francis House are used to provide food, shelter, clothing, and care of the people who turn to us during their hour of need, and are greatly appreciated. All of our services are provided at no cost to our guests. All gifts to Siena Francis House are tax-deductible to the full extent of the law. Our audited financial statements are freely available by writing to Sien /Francis House, P.O. Box 217 DTS – Omaha, Nebraska – 68101. Our donor information is kept in strict confidence; our donor lists are never rented, shared, or exchanged with other organizations. The stories in our letters are real. Identifying details have been changed and file photos may be used to protect the privacy and therapeutic interest of our guests. For more information about Siena Francis House or to include us in your estate planning, please contact Siena Francis House Development Director, Tim Sully, at (402) 341-1821.