In November 2012, Siena Francis House completed construction of two permanent supportive housing (PSH) facilities.
Each building contains 24 efficiency apartment units (48 total units). Each apartment houses an individual who was chronically homeless and has a disabling condition. The apartment facilities – constructed along 18th Street, directly west of our existing facilities – complement our women's and men's shelters, as well as the transitional housing we currently provide. Individuals who live in these efficiency apartment units also have the ability to utilize the services provided in our Services Center. 
The Service Center is located immediately north of the apartments.  This facility contains a reception area, offices for our employees and for employees of our partnering agencies, classrooms, meeting rooms and nursing stations.  Our case managers work closely with – and provide services to – the individuals who stay in the apartments, as well as to all of the homeless who come to us in need of services.  The Service Center is a one-stop service center that helps people experiencing homelessness to obtain employment, off-campus housing, healthcare, education, social services, veterans-specific services and other government assistance, and mental health services.
For tenancy, Siena/Francis House prioritizes individuals who have a disability and are chronically homeless. Referrals for units are received through the Metro Area Continuum of Care for the Homeless (MACCH), HUD CoC NE – 501, Coordinated Entry System.  For more information on Siena Francis Permanent Supportive Housing, please contact Brandon Johnsen.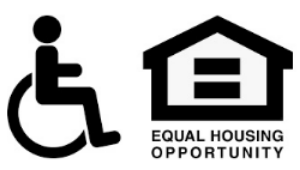 Siena/Francis House PSH
1131 North 18th Street
Omaha, NE 68102
(402) 359-1916
Click to view larger

Click to view larger

Click to view larger

Click to view larger

Click to view larger

Click to view larger