Mark's Success Story
From 'No Direction' to a Promising Path Forward
Mark began experiencing homelessness nearly 10 years ago. Struggling with his situation, he spent many days drinking, and it was not uncommon for him to be denied a place to stay. Moving between facilities, it was difficult for Mark to engage consistently with case management. Making matters worse, friends moved away, and others fell deeper into addiction. Eventually, Mark found himself alone.
Ready for change, he approached Siena Francis House case manager, Janis, in January 2022. Janis helped Mark obtain a birth certificate, Social Security card and state ID. With those, he was able to sign up for General Assistance, which grants financial assistance for rent and other necessities.
On February 15 of this year, Mark signed a lease with City View Apartments. Janis helped him secure living essentials like a mattress, kitchen equipment, toiletries, and cleaning supplies, and he receives food from our emergency shelter.
Jay's Success Story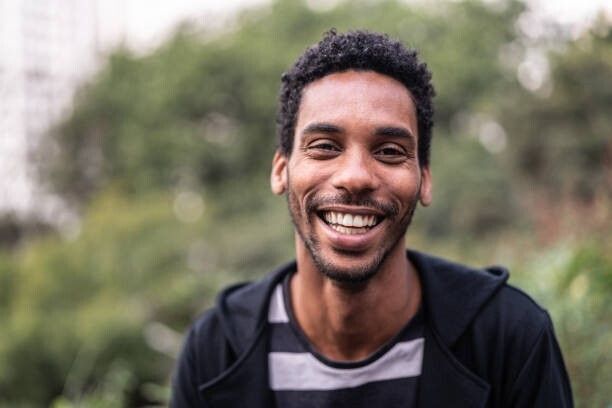 Jay moved to Omaha in 2019 to be with his partner. When this relationship did not work out, he was left with no place to live and very little community support. Jay also struggled with debilitating migraines that made it difficult for him to maintain steady employment. He was not making enough money to find housing, and in July 2019, Jay became homeless.
Jay began working with one of our case managers, Janis, in the winter of 2022. Together, they completed a housing assessment that identified Jay's housing barriers and housing goals. During this process, Jay opened up about experiencing depression and migraines.  Janis realized that the first step in making progress toward Jay's housing goals would be addressing Jay's migraines and depression. To that end, she walked him through the necessary processes and helped him fill out applications for mainstream benefits. Janis then identified a possible housing solution for Jay—right on the Siena Francis House campus. The Permanent Supportive Housing units on campus support disabled individuals who were once chronically homeless. Jay's migraines qualified as a disability, and he met the definition of being chronically homeless as he had been experiencing homelessness for three years.
In December 2022, Jay signed a lease for a unit at the Siena Apartments on campus, where he will receive ongoing case management and other wrap-around services.  Jay is now receiving Medicaid, which is allowing him to address his physical conditions. Jay's story was full of challenges, but with his case manager's support, he was able to find hope and housing.
---
Abbey's Story of Hope
Since 1994, the Siena Francis House has provided residential addiction treatment through a 12-Step model, free to adults experiencing homelessness or are at risk, due to substance abuse disorders. Our Miracles Addiction Treatment & Recovery Program (Miracles Program) is an 80-bed, long-term treatment program that has been awarded CARF accreditation. With a nine-month average length of stay for program graduates, the Miracles Program is just one of the many ways that Siena Francis House "serves hope to the homeless" every day of the year.
If you want to know how your support of Siena Francis House makes a meaningful difference, check out this video featuring Miracles Program participant Abbey! Abbey's struggle is real, as is her gratitude to caring members of our community whose financial contributions make our services possible.
On behalf of Abbey, thank you for supporting the Siena Francis House!
---
Sarah - Winter 2020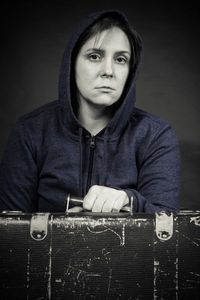 Sarah is a guest who very recently sought shelter at Siena Francis House. She'd been living in her car for nearly two weeks, after she'd been evicted from her apartment. A job loss, related to a chronic mental illness, was more than Sarah could overcome. Although she'd lost almost all of her possessions, Sarah was able to hold onto her old beater of a car…at least temporarily. Find out what happened next by clicking HERE.
---
Meet Miracles Program Graduate Lisa Mack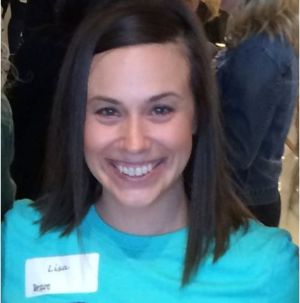 Five years ago, Lisa Mack had hit bottom. Homeless and bouncing from one friend's basement to another, Lisa's addiction had destroyed every part of her life – family, marriage, friendships, job, self-esteem, personal health. After losing all of these, Lisa was, in her words, "a completely broken person." Desperately wanting to change her life, but not knowing how to do it, Lisa called her mom, who brought her to the Siena Francis House. Read Lisa's full story here.
---
Meet Miracles Program - and UNO - Graduate Nathan Wood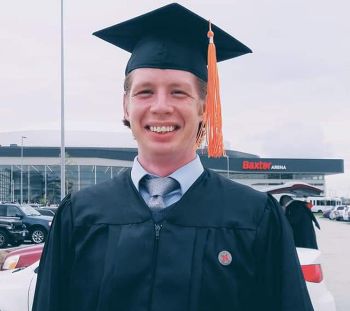 Like many other graduates this spring, Nathan Wood walked across the stage at Baxter Arena on May 3, 2019, and received a diploma. But what sets Nathan apart from his classmates is a different graduation ceremony that occurred over five years ago, when he completed the Siena Francis House Miracles Addiction Recovery Program. Once homeless, addicted and hopeless, Nathan is now a sober college graduate, working and thriving in the Omaha community. Read more here.
---
Suzanne - Summer 2019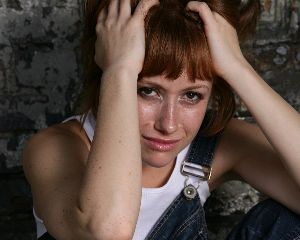 Suzanne was soaking wet and shivering when she arrived at the Siena Francis House during one of the heavy rains we had late this spring. Her tears mixed with the raindrops as we got her some dry clothes and coaxed her to eat a sandwich. A victim of domestic abuse, and struggling with mental illness, Suzanne left her abusive boyfriend in a downpour and walked for nearly an hour to get to our shelter. Click here to read Suzanne's story.
---
Heather - Easter 2019
Heather had been abused physically, verbally, and emotionally by her domineering husband for several years. From the beginning of their marriage, her husband made all decisions related to their household and finances. In fact, Heather rarely made even the simplest of decisions for herself, and she seldom was allowed to leave the house. Her life was totally controlled by her husband. The worst part of their relationship was when, in fits of drunken rage, he would direct his anger at Heather, throwing her around the house, often punching her in the face.
Heather had tried to leave her husband three times in the past, but each time, she ended up back at their house and under his control.  The insecurity of having very little money of her own and no place else to go always forced her to return. This time, however, Heather was adamant that she was not going back. Click here to continue reading her story.
---
Helen and James - Winter 2019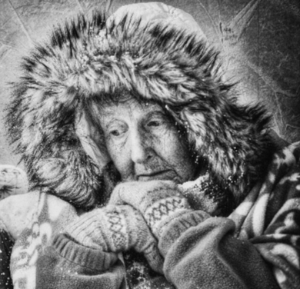 Before she was homeless, Helen worked part-time as a hostess at a local restaurant, while also caring for James, who is disabled – a progressive foot infection necessitated having his toes, foot and, ultimately, his left leg removed, below the knee. With James in a wheelchair, and the infection still progressing, Helen found herself missing work more and more, in order to care for James and take him to medical appointments.
In mid-summer of last year, Helen's manager at the restaurant where she worked approached her as a shift was ending: "We're going to have to let you go" was the last thing Helen heard, abruptly ending 13 years of dedicated service. Click here to continue reading Helen and James's story.
---
June's Graduation - July 2018
---
Meghan - Summer 2018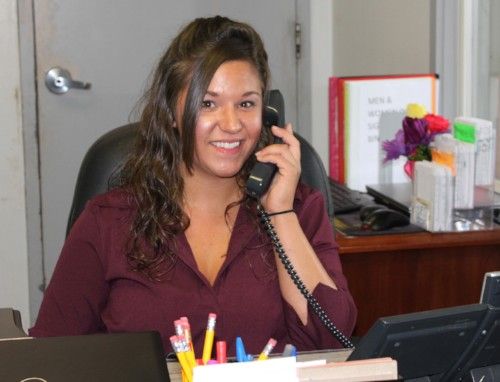 When Meghan arrived to our women's shelter last October, she was (in her own words) "a broken human being. I felt like I had nothing to offer the world, and had absolutely no purpose in life. Deep down I knew I wanted nothing more than to have a job and a place to stay, basically a normal life, but I didn't know how to achieve that."
Not long after she arrived, Meghan heard about our "Miracles" addiction treatment and recovery program, and asked our staff about how it worked. Within a week of that inquiry, Meghan found herself a Miracles Program participant. Click here to continue reading Meghan's story.
---
Morgan - Easter 2018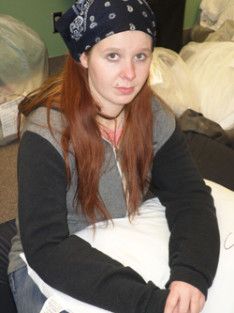 Around 4:30 a.m. on a recent and particularly cold winter morning, our women's program manager, Patty, was just arriving to work. Walking into the shelter, Patty noticed a car parked by our front gate, with a young woman sitting in it. The woman's head was resting on the steering wheel. The temperature was a few degrees above zero.
Knowing something was definitely wrong, Patty tapped on the car's window. Startled, the cold and sleepy woman rolled down the window. She said her name was Morgan and she had driven to the Siena/Francis House…fleeing from an alcoholic and physically abusive spouse a few hours before. Of course, Patty immediately brought her into the shelter. It was easy to see that Morgan had left home quickly – not only was she not wearing a coat, she also wasn't wearing shoes. Click here to read her full story.
---
Christina - Winter 2018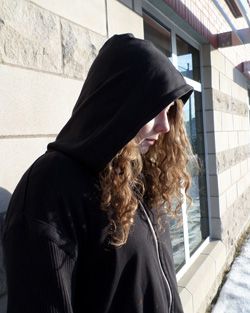 We generally hesitate saying that Siena Francis House may have saved somebody's life. But that's the only conclusion I can come to, after our staff went looking for and found a very confused woman – Christina – who was outdoors for several hours in fourteen degrees below zero weather one recent afternoon. When we found Christina she was wearing only a zip-up sweatshirt, jeans and tennis shoes. No coat, hat, gloves or anything else to keep her warm. She was nearly frozen.  Click here to read her full story.
---