June's Graduation - July 2018
---
Meghan - Summer 2018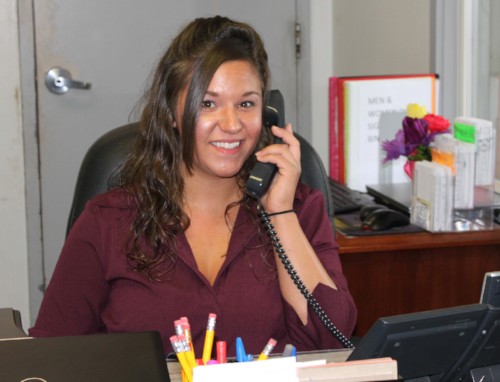 When Meghan arrived to our women's shelter last October, she was (in her own words) "a broken human being. I felt like I had nothing to offer the world, and had absolutely no purpose in life. Deep down I knew I wanted nothing more than to have a job and a place to stay, basically a normal life, but I didn't know how to achieve that."
Not long after she arrived, Meghan heard about our "Miracles" addiction treatment and recovery program, and asked our staff about how it worked. Within a week of that inquiry, Meghan found herself a Miracles Program participant. Click here to continue reading Meghan's story.
---
Morgan - Easter 2018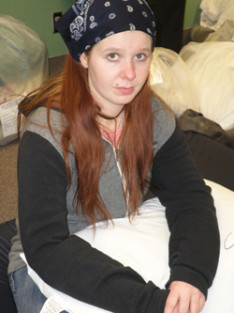 Around 4:30 a.m. on a recent and particularly cold winter morning, our women's program manager, Patty, was just arriving to work. Walking into the shelter, Patty noticed a car parked by our front gate, with a young woman sitting in it. The woman's head was resting on the steering wheel. The temperature was a few degrees above zero.
Knowing something was definitely wrong, Patty tapped on the car's window. Startled, the cold and sleepy woman rolled down the window. She said her name was Morgan and she had driven to the Siena/Francis House…fleeing from an alcoholic and physically abusive spouse a few hours before. Of course, Patty immediately brought her into the shelter. It was easy to see that Morgan had left home quickly – not only was she not wearing a coat, she also wasn't wearing shoes. Click here to read her full story.
---
Christina - Winter 2018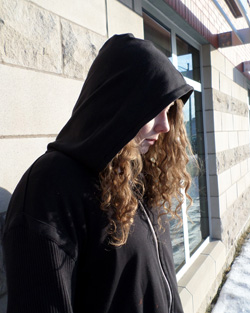 We generally hesitate saying that Siena/Francis House may have saved somebody's life. But that's the only conclusion I can come to, after our staff went looking for and found a very confused woman – Christina – who was outdoors for several hours in fourteen degrees below zero weather one recent afternoon. When we found Christina she was wearing only a zip-up sweatshirt, jeans and tennis shoes. No coat, hat, gloves or anything else to keep her warm. She was nearly frozen.  Click here to read her full story.